One simple solution,
so many benefits
ThermaClear® returns your system to optimal operating efficiency, reducing your carbon footprint and electric bill with a single treatment.
INCREASE EFFICIENCY
Our proprietary technology is the only product of its kind available on the market to be independently validated by 3rd party professionals. ThermaClear® has demonstrated sustained long-term performance gains.
99% of HVAC systems experience efficiency loss due to thermal degradation.
ThermaClear® is proven to restore system efficiency
One ThermaClear® application can help you reach your short and long term sustainability goals by significantly reducing emissions.
SAVE ENERGY
HVAC systems become less efficient over time – often in just a year or two. Why? Because small amounts of the oil used to lubricate the compressor slowly migrate into the system's heat exchanger coils. This oil coats the coil walls, impeding heat transfer, reducing both heating and cooling effectiveness and forcing the compressor to work harder, using up more energy. ThermaClear® clears away this oil coating and creates a barrier to future buildup.
Average HVAC operational savings of 15-20%
Restore your system to optimal operating efficiency
One treatment is all you need
Oil fouling leaves units operating at 70% or less of their operating efficiency. A treatment from

ThermaClear®

can restore your system to optimal operating efficiency for the lifespan of the equipment.
REDUCE COST
When your HVAC system is slowed down by build-up, it doesn't just become less efficient – it uses more energy to do less, costing you more on your monthly electric bill. And, to make matters worse, this reduced capacity can lead to premature, unnecessary, and costly repairs and replacements.
Lower energy use means a lower electric bill
Avoid unnecessary system repairs or replacement
Typical return on project cost averages 12-36 months
All it takes is one

ThermaClear®

treatment to lower your bills by removing and preventing future buildup.
HELP THE PLANET
By reducing energy usage, we don't just lower your energy bill – we also reduce greenhouse gas (GHG) emissions. ThermaClear® is a validated HVAC thermal degradation treatment solution with proven savings results that can help you make progress toward your organization's Climate Action Plan and help you reach your targeted sustainability goals.
99% of all HVAC systems experience efficiency loss due to thermal degradation. Don't let an inefficient system negatively affect the impact of your environmental initiatives when one ThermaClear® treatment can have your equipment running efficiently for years to come.

Trusted On A Large Scale
Over 12,000 tons of air conditioning condensing equipment treated to-date, ranging from 1,600-ton water cooled chillers down to 1-ton air cooled split units.

Almost every major manufacturer's brands, covering almost every type of comfort cooling condensing equipment ranging in age from 25 years old to almost brand new, have been treated with ThermaClear®.

Savings results demonstrated at every property location validated by 3rd party independent professional engineers and analysts.
The City of Phoenix awarded a sole-source $2.5 million contract for full-scale ThermaClear® treatment of the city's roughly 12 million square feet of conditioned space.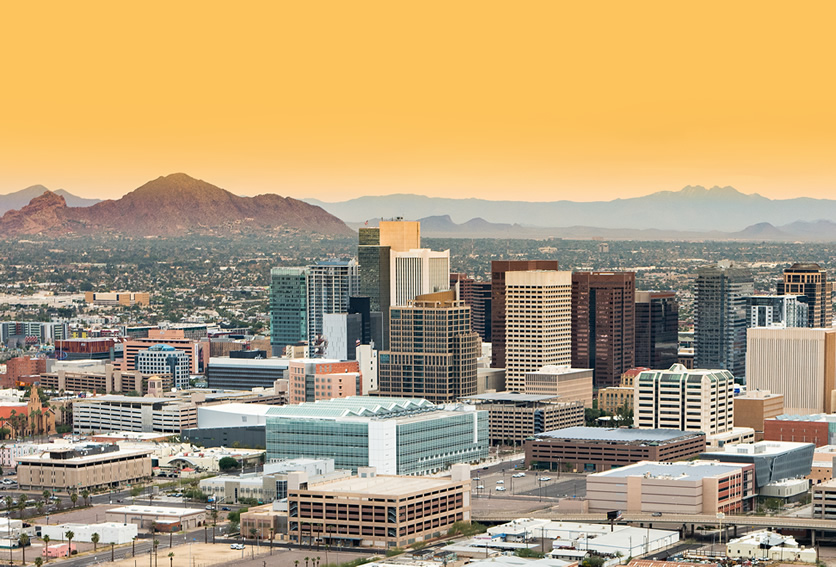 Companies & Organizations Utilizing